Congrats RITA Awards Finalists!
I don't normally do posts like this but I think it is important to give recognition where recognition is due. Some of these writer's books I admittedly haven't read but those whose books I have read are amazing and they so deserve the nomination. I'm so glad I don't have to choose the winner because I know for sure I wouldn't be able to pick just one! Let me know what you think about the finalists and who you are cheering on!
See all the RITA finalists
HERE
The Christmas Child
by Linda Goodnight (Harlequin Love Inspired; Allison Lyons, editor)
Deadly Pursuit
by Irene Hannon (Revell; Jennifer Leep, editor)
Katie's Way
by Marta Perry (Berkley Publishing Group; Ellen Edwards, editor)
The Ladies' Room
by Carolyn Brown (Avalon Books; Lia Brown, editor)
Love on the Line
by Deeanne Gist (Bethany House Publishers; David Long and Julie Klassen, editors)
The Measure of Katie Calloway
by Serena Miller (Revell; Vicki Crumpton, editor)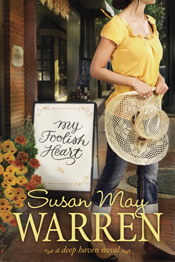 My Foolish Heart
by Susan May Warren (Tyndale House Publishers; Karen Watson, editor)
Save the Date
by Jenny B. Jones (Thomas Nelson; Natalie Hanemann and Jamie Chavez, editors)
To Win Her Heart
by Karen Witemeyer (Bethany House Publishers; Karen Schurrer, editor)
Happy Reading!