A Sweet Story from the Love Inspired Historical Line: Lady Outlaw by Stacy Henrie
About the Book:
No one would ever imagine a fresh-faced young woman could be robbing stage bandits of their ill-gotten fortunes. But Jennie Jones is desperate to save her family's ranch from foreclosure. And the risks seem worth it, until her upright new ranch hand offers a glimpse of how much is really at stake.
Former bounty hunter Caleb Johnson is ready for a new, clean start. With a woman like Jennie, he could build a future there in Utah territory. But only if his gentle faith can guide her in a choice between the land she's fought so hard to save and a future by his side.
Meet the Author: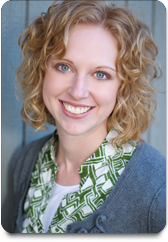 Stacy Henrie has always had an avid appetite for history, fiction and chocolate. While she had a goal to write and publish a book one day, she turned her attentions first to graduating with a bachelor's degree in public relations. Not long after, she switched from writing press releases and newsletters to writing inspirational historical romances as a stay-at-home mom. Stacy loves reading, interior decorating, romantic movies, and most of all, laughing with her husband and three kids. She appreciates the chance to live out history through her characters, while enjoying all the modern conveniences of life in the 21st century.
To learn more about Stacy visit her
WEBSITE.
My Thoughts:
Rarely do I find the time to read all of the books that I want to read so unfortunately I don't get the chance to read the Love Inspired Historicals that Harlequin releases every month.
Lady Outlaw
, one of the 4 available this month is one of the few I was lucky enough to read. Those who enjoy these sweet romances are sure to find a new favorite author in Stacy Henrie and
Lady Outlaw
.
Lady Outlaw
is the story of Jennie Jones an independent woman of the west who's struggling to keep the family ranch running. When the bank suddenly gives notice that her loan is being called in and full payment is due in just a few months she's afraid all will be lost. Traveling home on the stage the opportunity to relieve some badits of their ill-gotten gains proves too tempting for her to resist. Little does she know that along with the dough will come a boat load of trouble. On top of all the stress of finding the money for her ranch, her newest ranch hire, Caleb, is making her second guess her belief that keeping the ranch is the most important thing in her life
As far as first books go I was pretty impressed with this story. While I didn't understand how a Christian character could justify taking money from bandits who had taken it from the hard-working people who earned it I still liked Jennie. This was quite a bit different from what I'm used to reading in the sense that there was almost a reversal of roles between hero and heroine. Jennie definitely was the pants wearer in this relationship where Caleb was more of the sensible, cool-headed guy -- no alpha vibes coming from him. This actually really worked for this book and suited them well. I'm not sure if Jennie was a shrinking violet if I could picture her robbing stage bandits! As I said, this story took a bit getting used to but I liked it and will definitely read more from Ms. Henrie in the future.
~My Rating: 3 out of 5 stars ~
*I received a complimentary copy of this book for review from the publisher. I was not required to write a positive review. The opinions I have expressed are my own. I am disclosing this in accordance with the Federal Trade Commission's 16 CFR, Part 255.*
Happy Reading!