TLC Book Tour: The Lady's Maid by Dilly Court

The Story:
The Lady's Maid
by Dilly Court
In the quiet of a warm summer's evening, two young mothers are forced to give up their babies. Whilst Kate grows up knowing only poverty and servitude, Josie's world is one of privilege and luxury.
Despite the differences in their circumstances, Kate and Josie have been friends since childhood. But their past binds them together in ways they must never know.
Until a chance meeting forces Kate and Josie to confront the truth of that night nearly twenty years before - a truth that turns both worlds upside down and threatens to destroy their friendship forever...
My Thoughts:
As naturally as my love of all things British comes, you would think that I would read a lot more British lit than I actually do. These days, I think the most British culture I get is through movies and TV, which is unfortunate for me, especially if the books from across the pond are even half as wonderful as Dilly Court's,
The Lady's Maid
. As delightfully unique as the author's name,
The Lady's Maid
is a superb story that's
Upstairs, Downstairs
, a regency romance, both mixed with a dash of
Downton Abbey
.
Featuring two very different heroines who lead very different lives, Kate as a maid, Josie as a well-to-do lady, whose lives intersect in ways that lead to conflict and heartache as well as life-long friendships,
The Lady's Maid
covers a lot. At a hefty 480 pages there isn't much left to the imagination, but it also leads to an authentic look at what life may have been like for young ladies in the mid 19th century. Ballrooms and tea aren't a focal point of this tale, but rather the hardships that ladies of different classes faced in their everyday lives. Both Kate and Josie have their moments when it seemed as if they were nothing like proper young ladies and... well... rather nasty and catty! Thankfully, as they matured (here's looking at you specifically, Josie!) and the secrets of their true identities were revealed, both most definitely became more likable. As for the heroes in this tale of romance and intrigue... *le sigh!* Sam and Harry are truly two of the finest characters I've met! It's not often that one gets TWO great heroes in a single story. Harry is a bit of a rogue, a mix of Rhett Butler and Mr. Darcy if you can picture it. Sam, is the big and burly hero that will sweep a lady right off of her beslippered feet. As you may have deduced, this story has something for every romance reader really no matter what your taste!
I'm so pleased that these have been made available in e-book format here in the states. With this tale of family, friendship, and love Dilly Court has gained a fan for life and I can't wait to get my hands on another of her lovely stories. There are bits of mild language and sexual innuendo, but nothing too graphic.
~ My Rating: 4 out of 5 stars ~
*I received a complimentary copy of this book for review from the publisher. I was not required to write a positive review. The opinions I have expressed are my own. I am disclosing this in accordance with the Federal Trade Commission's 16 CFR, Part 255.*
~ To read more about the book or to order a copy of go
HERE
.
~ Check out more great British books here:
http://www.greatbritishreads.com/
~ Read what other's on the TLC Book Tour are saying about Dilly Court's books here:
http://tlcbooktours.com/2013/06/dilly-court-author-of-the-best-of-daughters-and-the-ladys-maid-on-tour-augustseptember-2013/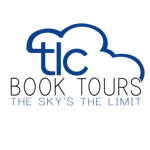 Happy Reading!