Christian Fiction Book Club Book December Book Selection: She Walks in Beauty by Siri Mitchell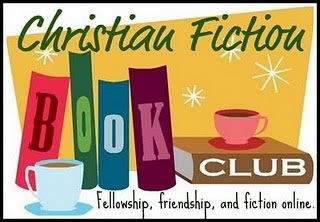 My friends Joy and Serena @
Edgy Inspirational Romance
have put together a fun way to dish and discuss great Christian books, it's their online Christian Fiction Book Club. Each month different people from around the blogiverse have the opportunity to host and post about a certain title that has caught their eye. This December I have the great pleasure of hosting the discussion for the December book which is...
She Walks in Beauty by Siri Mitchell!!!!!
About the book:
During New York City's Gilded Age...
The game is played amid banquets and balls.
The prize is a lifetime of wealth and privilege.
The rules will test friendships and
the desires of a young woman's heart.
Clara Carter is the social season's brightest star...
but at what cost?
For a young society woman seeking a favorable marriage, so much depends on her social season debut. Clara Carter has been given one goal: secure the affections of the city's most eligible bachelor. Debuting means plenty of work--there are corsets to be fitted, dances to master, manners to perfect. Her training soon pays off, however, as celebrity's spotlight turns Clara into a society-page darling.
Yet Clara soon wonders if this is the life she really wants. Especially when she learns her best friend has also set her sights on Franklin De Vries. When a man appears who seems to love her simply for who she is and gossip backlash turns ugly, Clara realizes it's not just her marriage at stake--the future of her family depends on how she plays the game.
Discussion Date: December 17, 2011
Want to participate?
1. Secure a copy of
She Walks in Beauty
and read it before the discussion date (Dec. 17).
2. Find the reading group guide in the back of the book or on the
publisher's website
. Choose one or more of the discussion questions to address in a blog post. You might also want to include a short review of the book and read my review
HERE
.
3. Schedule your blog post to run on the discussion date. You may copy and use the book club logo above if you'd like.
4. On the discussion date I will post the link to my review and answer a few discussion questions.
5. On the discussion date, we all hop around reading and commenting on the reviews and opinions of participating bloggers.
6. If you do not have a blog of your own, you can share your opinions about the book club pick in the comment sections of other blogs.
7. Have you already read our book club picks? Great, participate anyway! You'll have a head start answering some of the questions! Hope to see you then!!!!