Hallelujah! Peaches Are In Season!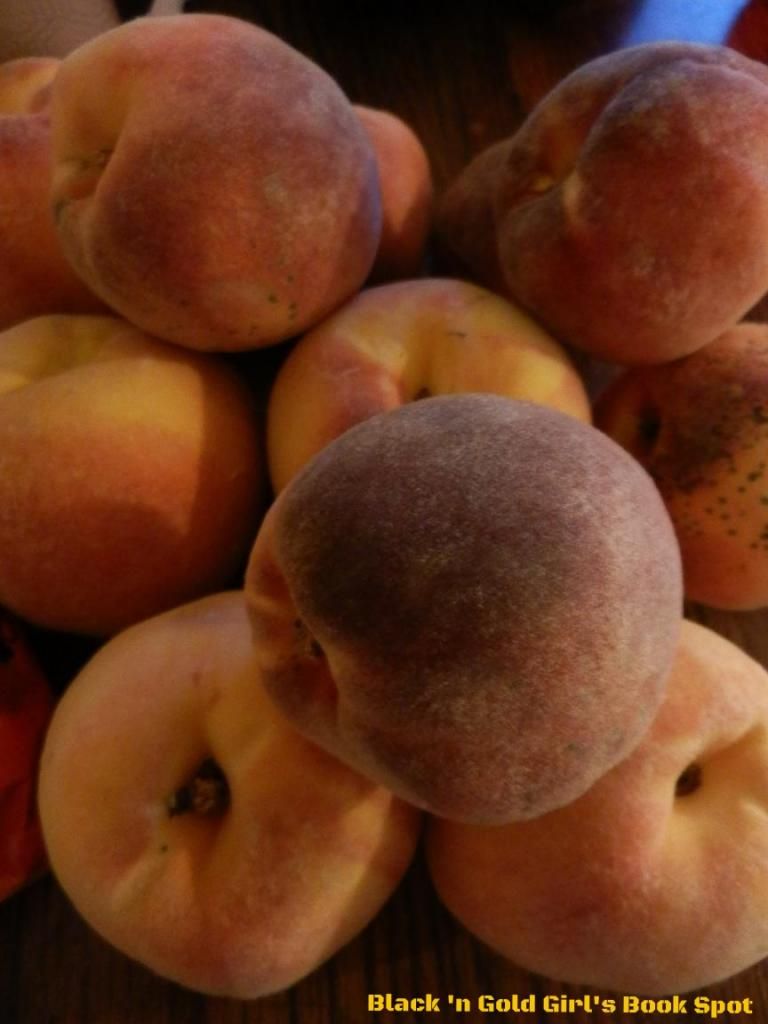 #FuzzyOrbsOfDeliciousness #NoFilter



Remember when I was bored late last month and made these
White Almond Sour Cream Cupcakes topped with cream cheese frosting and a peach garnish
? Well, I couldn't help myself from snatching up (don't worry, I paid for them!) a few more gorgeous, fuzzy peaches from the local roadside farm stand and turn them into another sweet treat... cookies!!!
Let me tell you, when peaches are in season I take full advantage. I won't buy peaches from the grocery store, because after you've had fresh picked fruit, store bought tastes like cardboard.
I love this
Strawberry Shortbread
recipe from
Better Homes and Gardens
. It's a simple recipe with minimal ingredients and the finished product tastes divine! I got the idea in my head to tweak the recipe and substitute peach preserves (recipe calls for 2 tablespoons preserves, I use 4 tablespoons) and a fresh peach puree (just a slice, peeled and pureed) instead of the strawberry preserves and top the cookies with a glaze I made using more of the peach puree, again just a slice. I think they turned out pretty darn good. I think maybe next time I'm going to use a little more peach in the cookie and in the glaze to get a more robust peach flavor in there with the almond!
Happy Snacking!