Trading Secrets by Melody Carlson (YA/Teen Fiction)~ My Review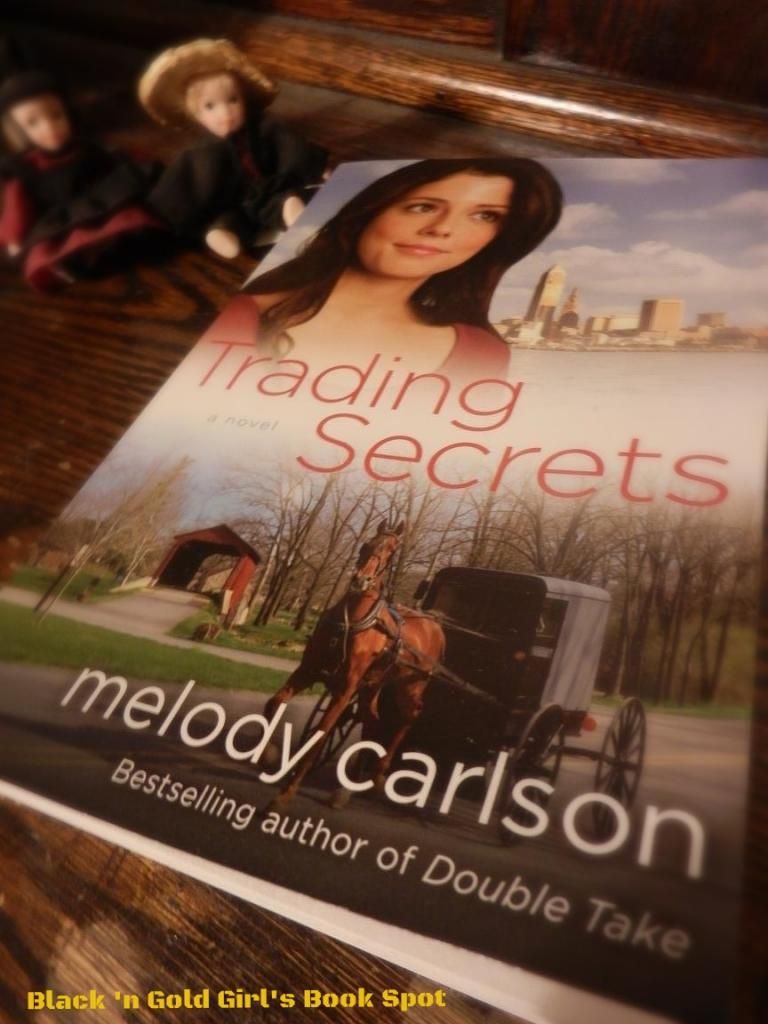 Trading Secrets
by Melody Carlson
Copyright 2014
Revell Books
ISBN: 9780800722272
The Story:
The truth may set you free--but it might also land you in some uncomfortably hot water.
Over the years, Micah Knight has exchanged many letters--and many secrets--with her longtime Amish pen pal, Zach. But Micah's kept quiet on the biggest secret of all--the fact that despite her name, she's a girl.
Now Micah finally has the chance to meet her pen pal face-to-face. She wants nothing more than to experience life on Zach's Amish farm, but she's more than a little anxious. Will he be angry at her for deceiving him all these years? And will she risk losing his friendship to find something more?
Read more about
Trading Secrets
on the
Revell website
.
My Review:
I don't normally pick up young adult books when I visit the Christian book section, but I'm considering making room on my shelves after having had such a great experience with the books I've read this year. Since Amish stories are my guilty pleasures, I thought I'd give Trading Secrets, teen fiction set in Ohio, a go. While not a must-read, it's still a cute story of faith and friendship.
Micah Night has been a pen pal to Amish boy Zach Miller since elementary school with no problems. When plans are made for the two to finally meet there's just one thing that Micah is worried about - that Zach won't want to be friends when he finds out she's a girl! Following the awkward first meeting, what ensues Micah couldn't have imagined.
While
Trading Secrets
is definitely not what I'm used to reading in the young adult fiction genre, I thought it was adorable. Sure, there are parts that are completely unbelievable, did she really have to explain race to Zach and did her dad really agree to fly a boy away from his family on a whim? but the overall story was sweet. I love the fact that the story was centered around
friendship
between a boy and a girl and not some insane romance. Don't get me wrong, I love a crazy romance as much as the next person, but it was nice to see things toned down. That said, I do want to know what happens next in their story. Carlson definitely left room for more. If you're looking for a clean story for your kids or just a short and sweet story for yourself,
Trading Secrets
might be your book. If it weren't for the rushed ending and loose ends, I really think I would have given the book 4 or 5 stars.
~ My Rating: 3 out of 5 stars ~
*I receive complimentary books for review from publishers, publicists, and/or authors. I am not required to write positive reviews. The opinions I have expressed are my own. I am disclosing this in accordance with the Federal Trade Commission's 16 CFR, Part 255.*
Happy Reading!