Blog Tour and Review: Sworn to Protect (Call of Duty, Book 2) by DiAnn Mills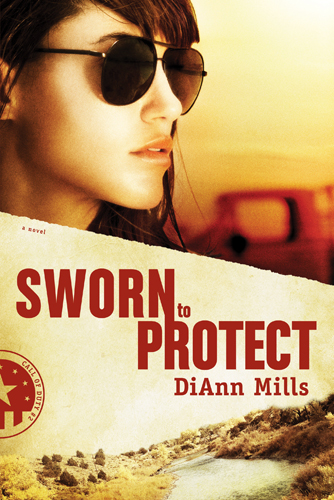 Sworn to Protect (Call of Duty, Book 2)
by DiAnn Mills
Copyright 2010
Tyndale Publishers
386 pages
ISBN: 978-1-4143-2051-9
Fiction/Romance/Suspense
From the
publisher
:
Border Patrol Agent Danika Morales has sworn to protect the southern borders of our nation, but that oath has cost her. Two years ago, her husband, Toby, was killed trying to help the very immigrants Danika was responsible for sending back to Mexico. His murder was never solved. But now, a recent string of attacks and arrests leads her to believe that someone in McAllen is profiting from sneaking undocumented immigrants into the country . . . and it may somehow be tied to Toby's death.
My Review:
Contemporary suspense fiction isn't something I go out of my way to read but I really loved DiAnn Mills' Texas Legacy series so I decided to give her latest release,
Sworn to Protect
a try and I am so glad I did! Not only was it full of suspense and a hint of romance, it covered a totally new aspect that I have never read about in romance, the United States Border Patrol. I loved that I learned what it takes to be a BP agent and DiAnn Mills made me want to dig deeper to learn what the "real" people do to protect our borders 24/7!
I love stories with tough as nails heroines and Danika Morales definitely fit the bill. While her relationship with Dr. Price wasn't the most flowery, romantic thing I've ever read about it seemed very real and not at all rushed. As for wondering who the "bad guy" was it really didn't take too much for me to figure that out but overall I thought this was a good story and I enjoyed it! I will definitely be reading the other books in this series!
To learn more about DiAnn Mills and her books visit:
Her WEBSITE
Twitter
*Special thanks to Mavis Sanders, Corporate Publicist, Tyndale House Publishers for sending me a review copy.*